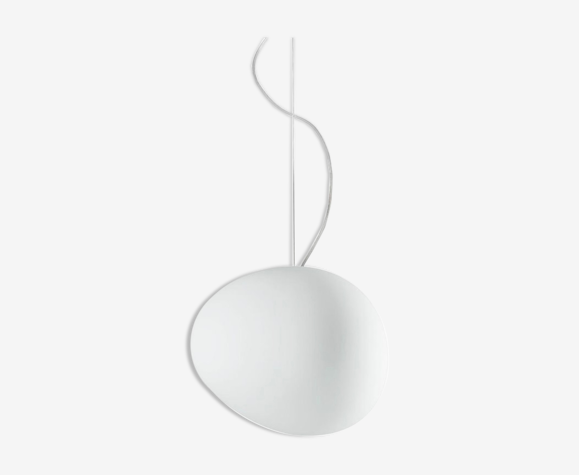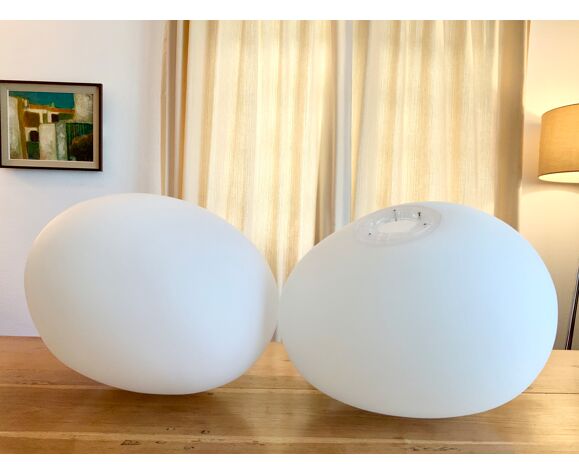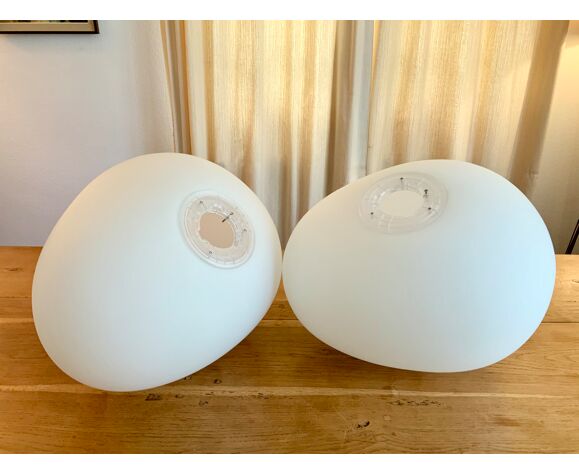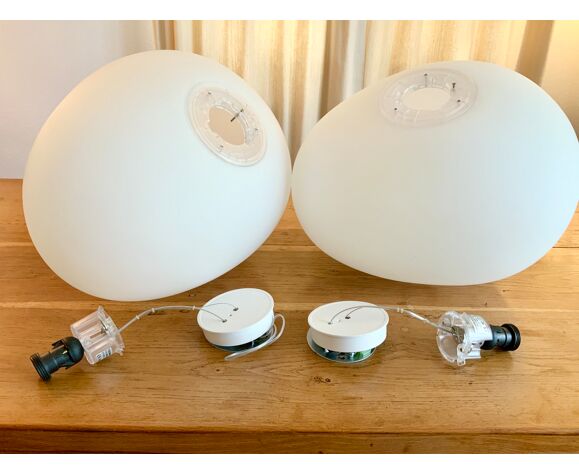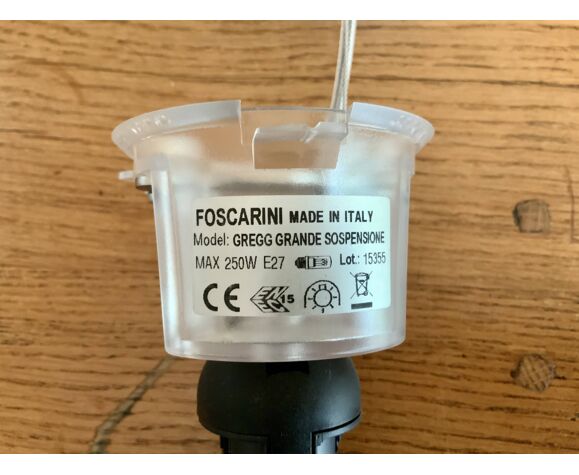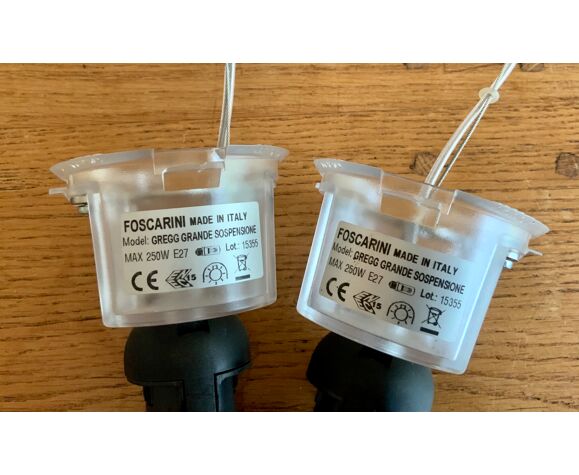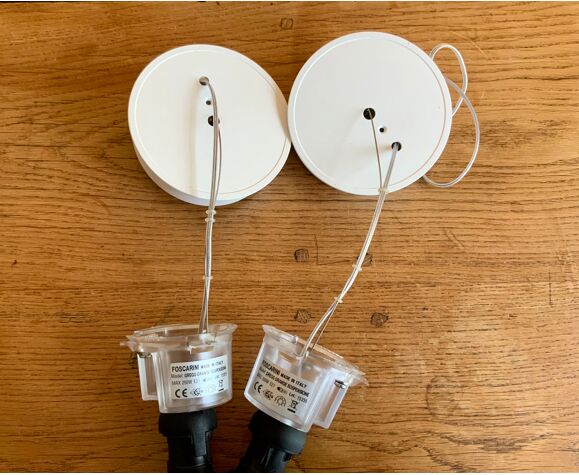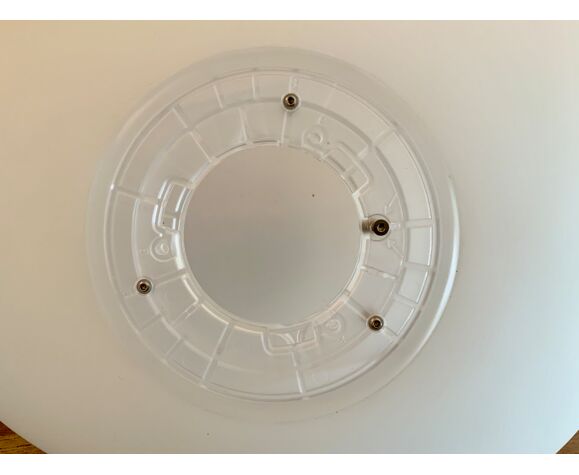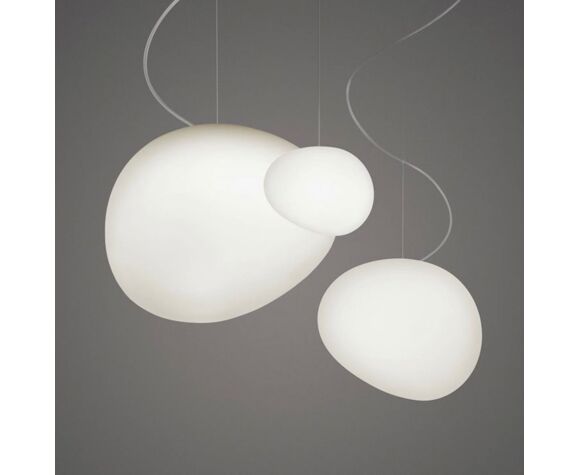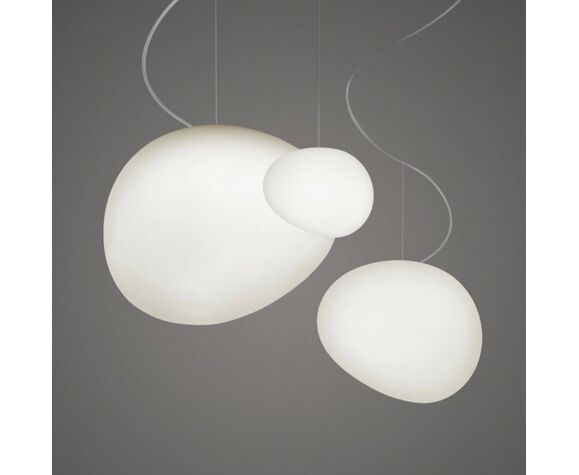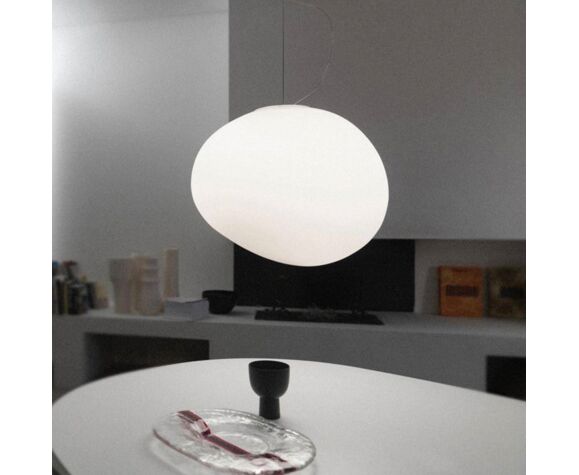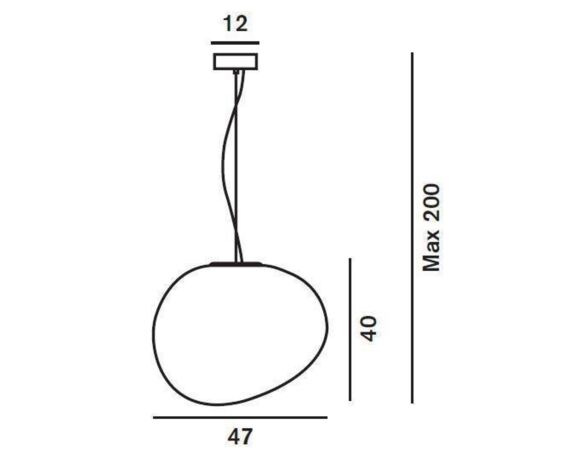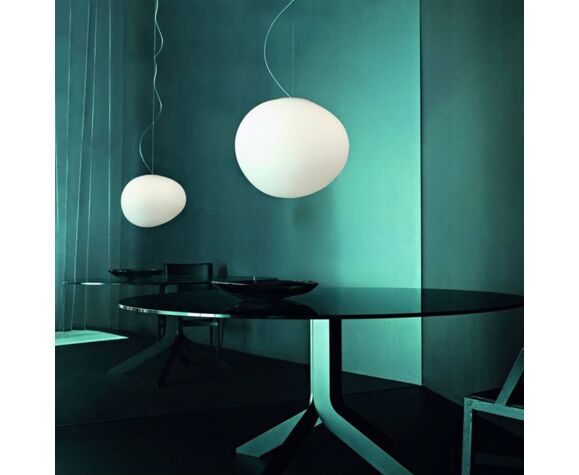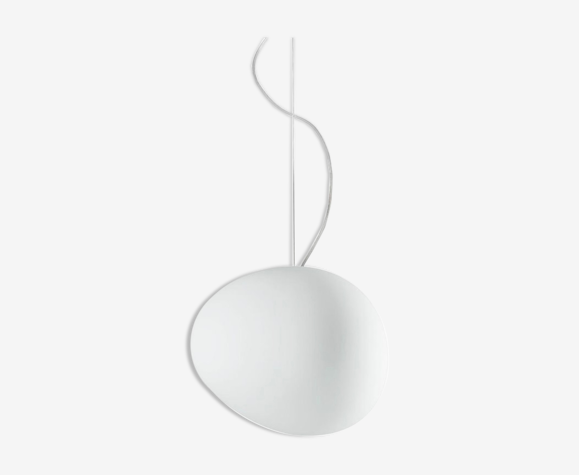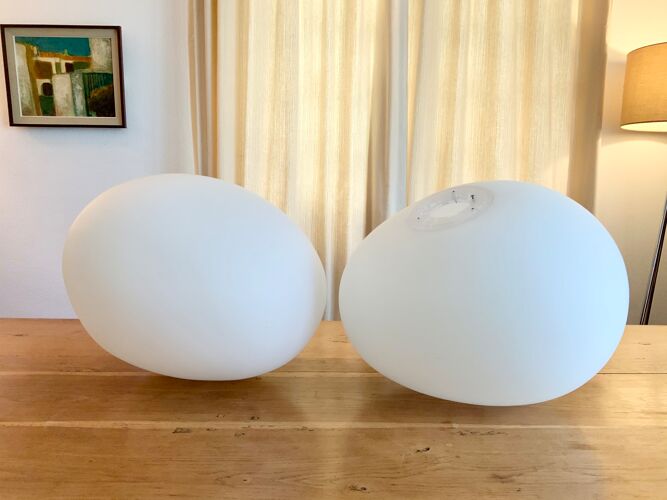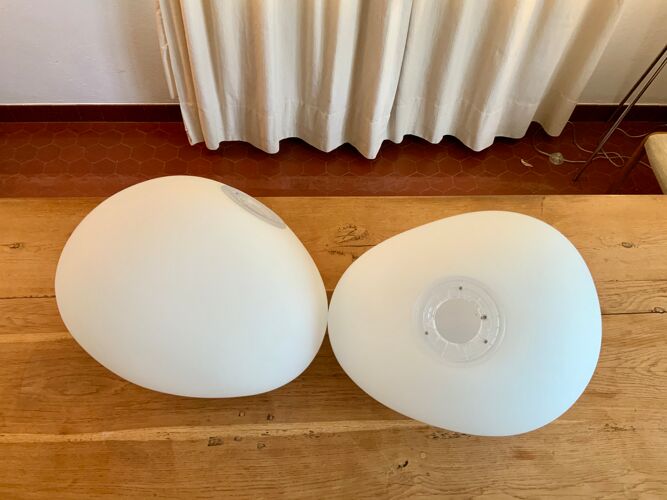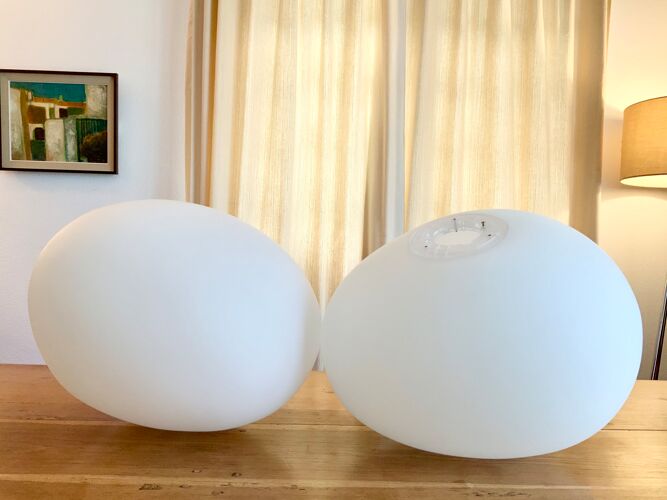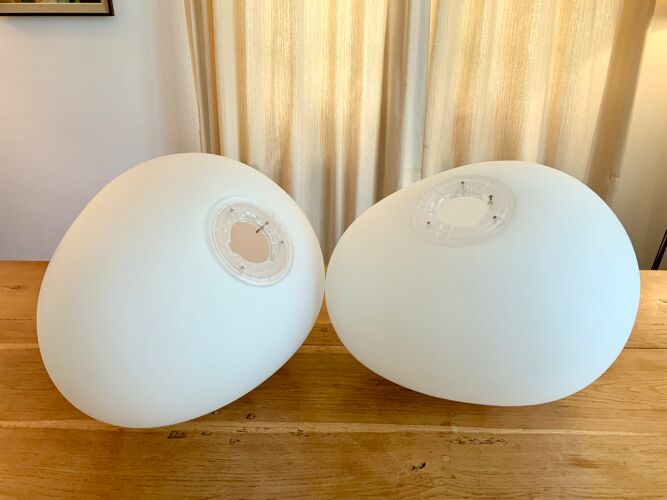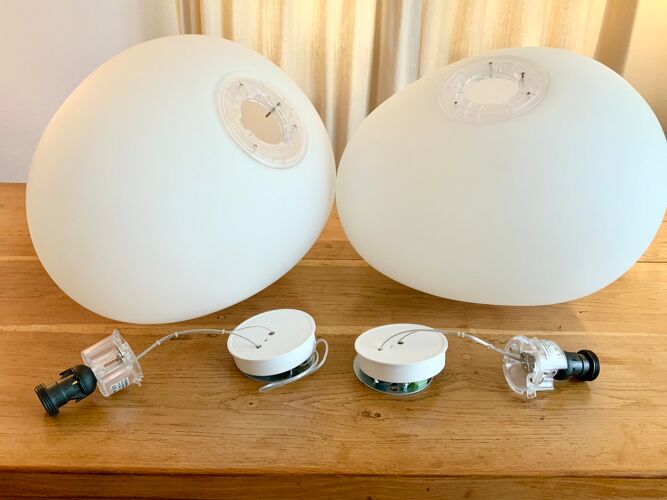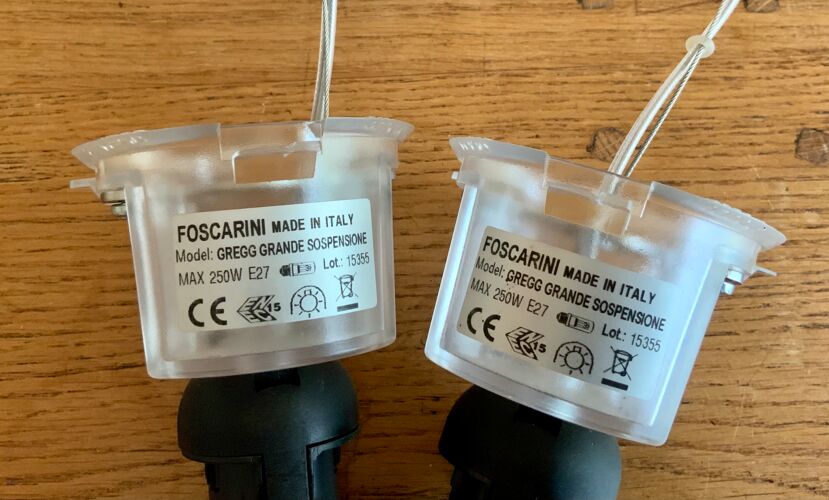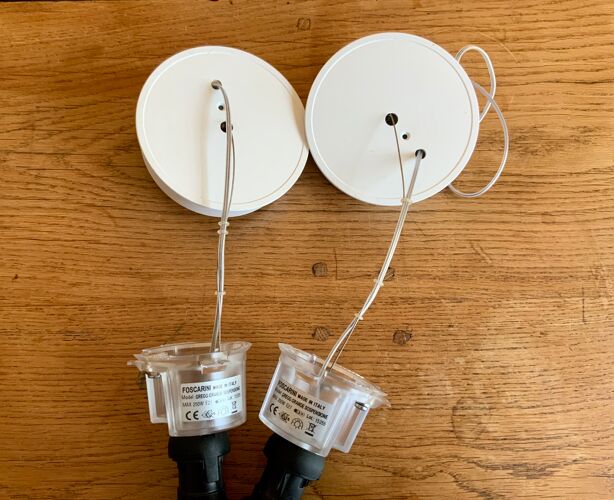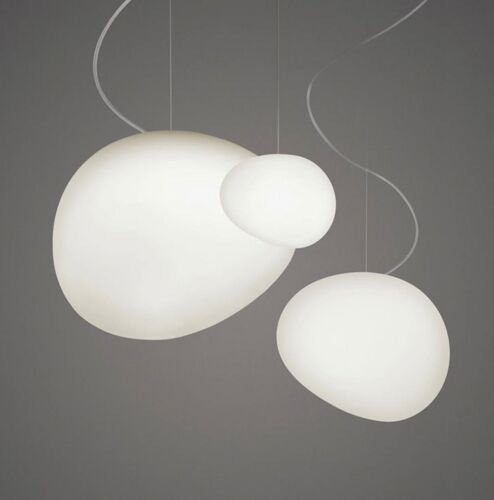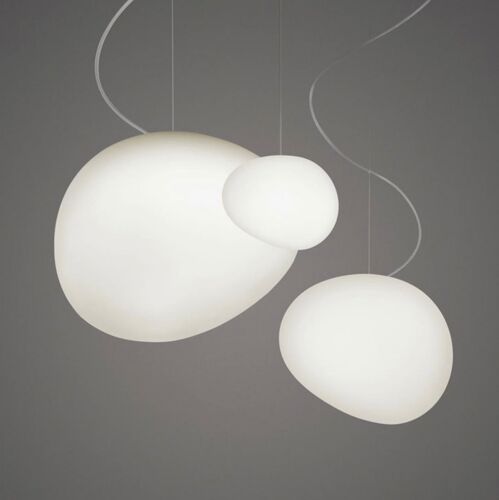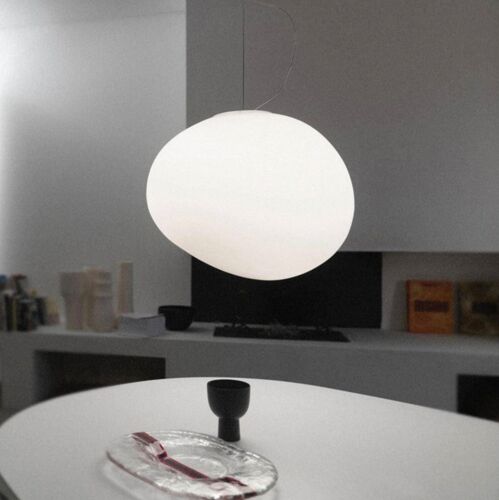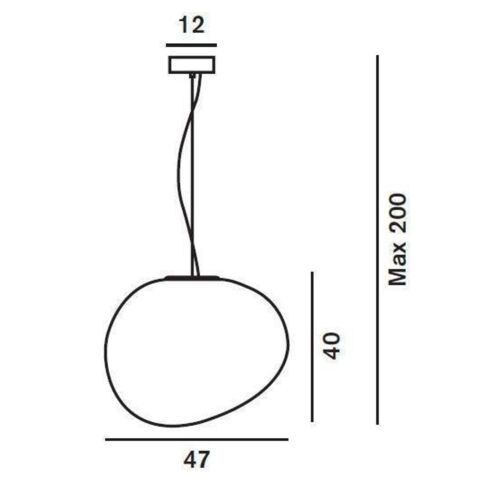 Our suggestion of similar items
Description
(Show original description)
(Translate)
Suspension gregg grande from foscarini. "metal suspension - blown glass - 47cm. Large-format suspension in the gregg collection, consisting of a round ceiling rosette of a power cord and a metal sling cable adjustable in height supporting a blown glass diffuser. The gregg collection is designed by the design duo ludovica and roberto palomba. Delicate and refined with its asymmetrical volume, the gregg lamp can be used alone or in series, combined with its variations of different sizes to create a poetic and graphic ensemble. to be fixed to the ceiling. Color: white. Manufacturing: italy. Dimensions: broadcaster: h 40cm and l 47cm / 12cm / total h max 200cm" Excellent condition. New price: 630 euros. High-vienna delivery and neighbouring departments, price on request.
Suspension gregg grande de chez foscarini. « suspension métal & verre soufflé ø47cm. Suspension de grand format dans la collection gregg, composée d'une rosace de plafond ronde d'un cordon d'alimentation et d'un câble d'élingue métallique réglable en hauteur supportant un diffuseur en verre soufflé. La collection gregg est dessinée par le duo de designers ludovica et roberto palomba. Délicate et raffinée avec son volume assymétrique, la lampe gregg peut être utilisée seule ou en série, associée à ses déclinaisons de tailles différentes pour créer un ensemble poétique et graphique. a fixer au plafond. * couleur: blanc. * fabrication: italie. * dimensions:
 diffuseur: h 40cm et l 47cm / plafonnier ø 12cm / h totale max 200cm » Excellent état. Prix neuve: 630€. Possibilité de livraison haute-vienne et départements limitrophes, prix sur demande.
Ref. : D9JE1QVA
Suspension gregg grande from foscarini. "metal suspension - blown glass - 47cm. Large-format... [Read more]
Dimension : H40 x W47