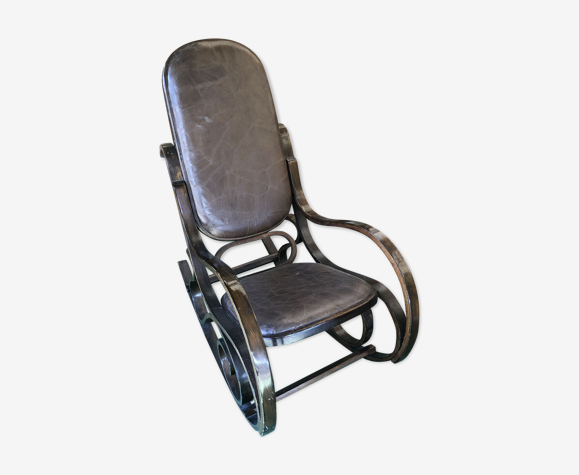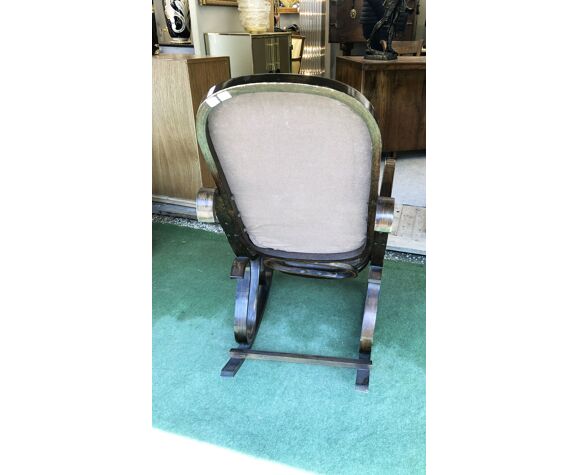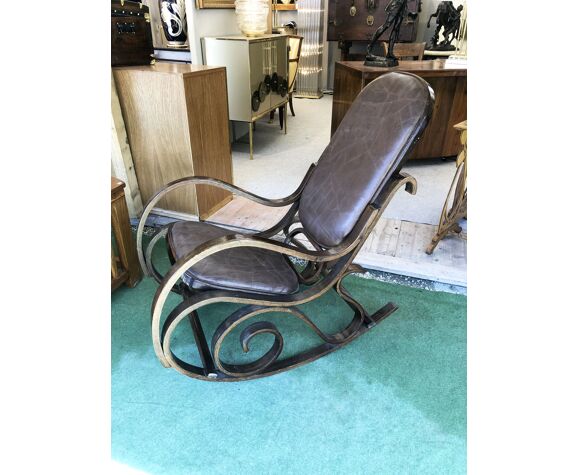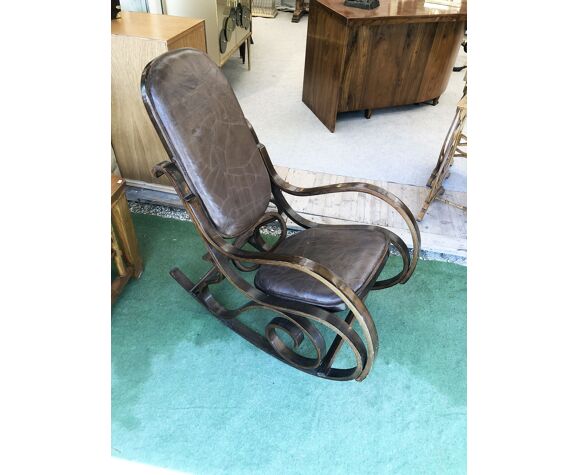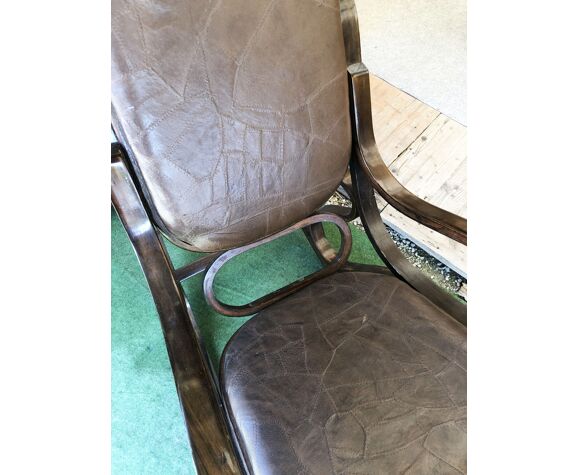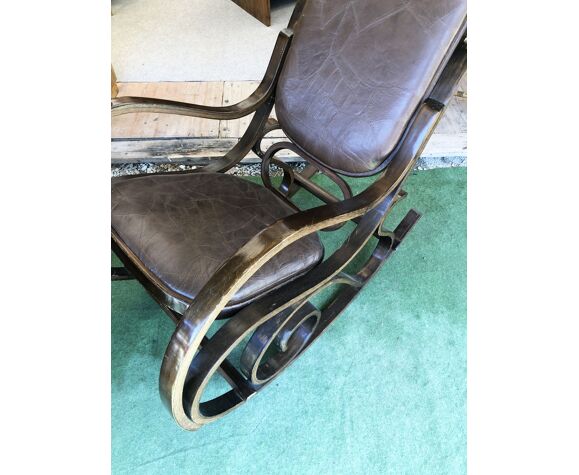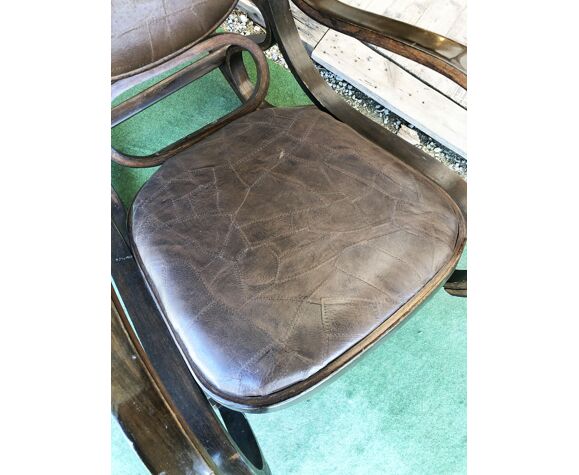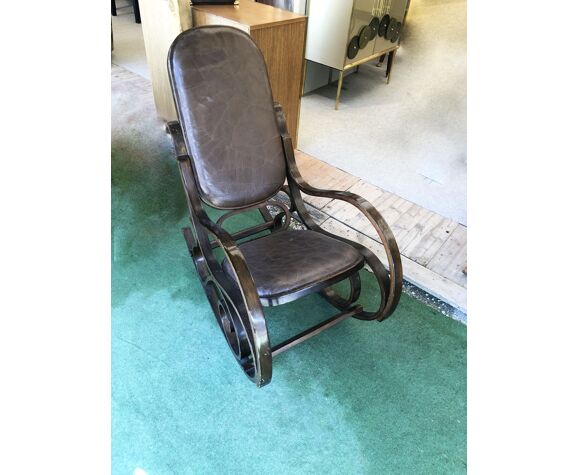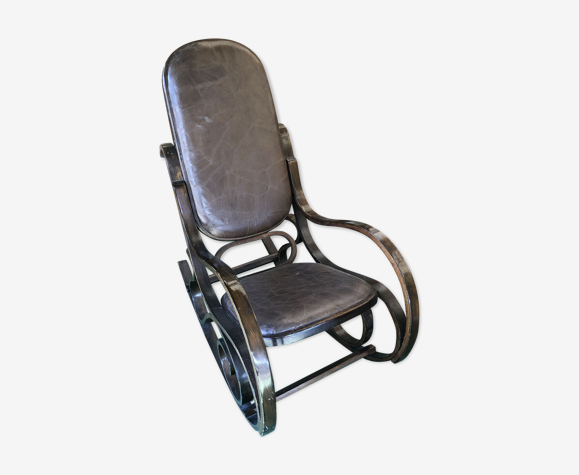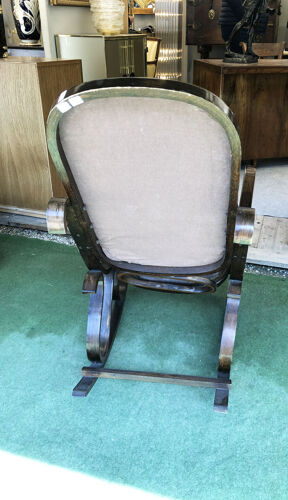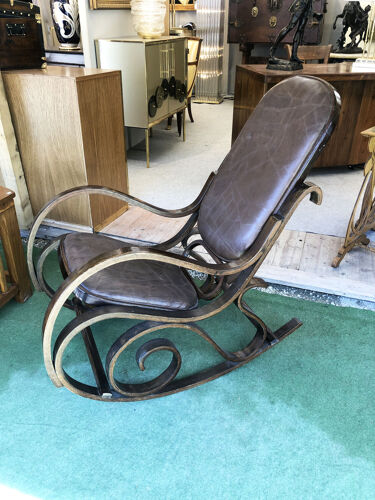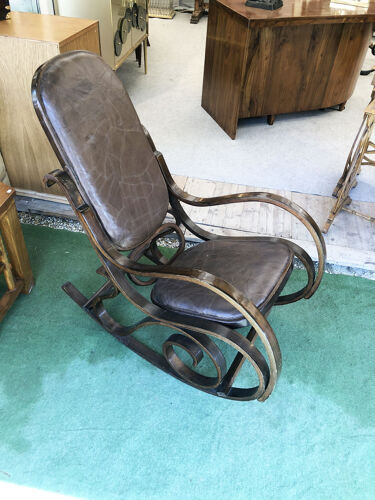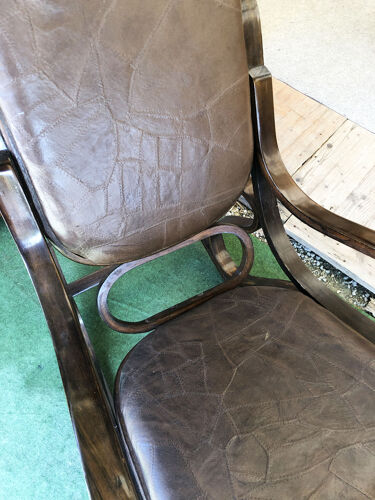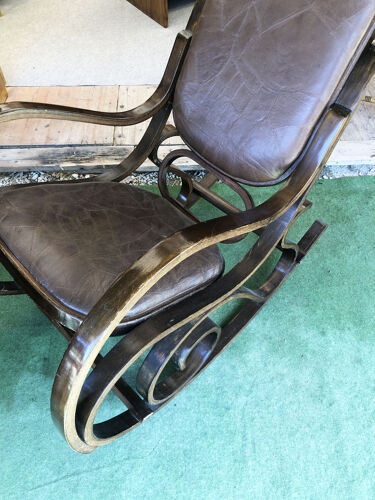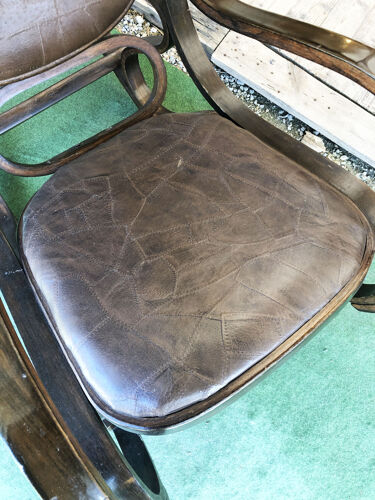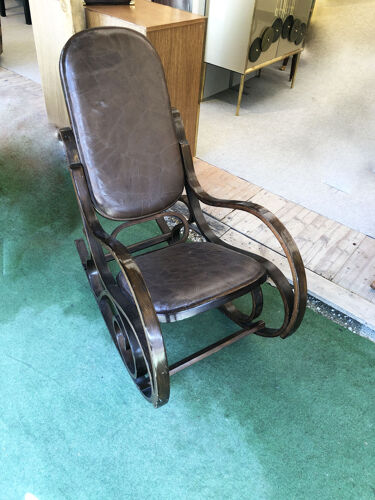 Description
(Show original description)
(Translate)
Very elegant and original, this beautiful rocking chair or rocking chair in very good condition is made of a dark varnished wood structure while backrest and seat are upholstered with an original brown leather patchwork and beautifully arranged. We already imagine ourselves in it for a nap in the shade or by the fire when the weather is more chilly! Height: 97 cm
 Seat height: 45 cm at the highest. Width: 54.5 cm. Depth: 87 cm.
Très élégant et original, ce beau rocking chair ou chaise à bascule en très bon état est fait d'une structure en bois foncé verni tandis que dossier et assise sont tapissés d'un patchwork de cuir brun original et joliment arrangé. On s'imagine déjà dedans pour une sieste à l'ombre ou au coin du feu lorsque le temps se fait plus frileux ! Hauteur: 97 cm
 Hauteur assise: 45 cm au plus haut. Largeur: 54.5 cm. Profondeur: 87 cm.
Ref. : YK52P6U2
Professionnal client ? Enjoy exclusive benefits on SelencyPro
Pro Seller
Very elegant and original, this beautiful rocking chair or rocking chair in very good condition... [Read more]
Dimension : H97 x W55 x D87